A subtle sell beats a hard sell!
Selling a property is a sensitive business, both for you as the seller and for the prospective buyer whom we find for you. Fortunately, our greatest strengths are our detailed knowledge of the Berlin property market over the last 20 years, and our ability to market your property quickly and discreetly.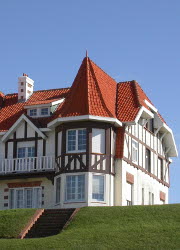 When we assess your property, we will do all this for you:
help you find the current market price of your property
prepare your property documents for the sale in a professional manner
estimate how long the property will have to remain on the market
analyse our extensive customer database in order to market your property as effectively as possible
help you with all your queries relating to the sale of your property
provide you with a personal contact who will always be available for you
We always work free of charge for property sellers!
We would be very happy to help you sell your property.
We look forward to hearing from you and would be happy to help you.